About Us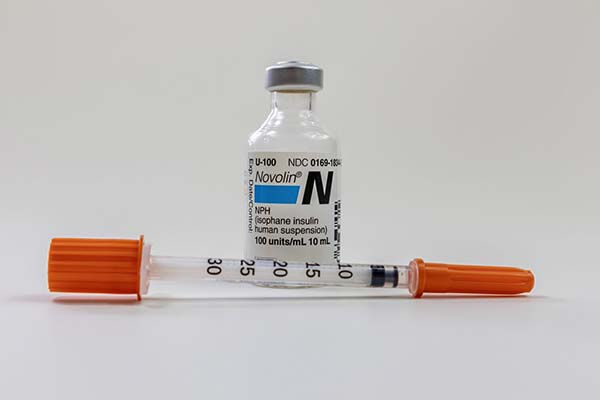 We are a non-profit organization inspired and founded by Elijah Marrero that has been living with T1D since the age of eight. Dedicated to supporting individuals and families affected by T1D. Our mission is to improve the lives of those living with T1D by providing education, resources, and support to help them manage their T1D and lead healthy and fulfilling lives.
At One Type Inc. we believe that everyone living with T1D deserves access to the resources and support they need to thrive. That's why we aim to provide a range of programs and services, including educational workshops, support groups, and advocacy initiatives.
We are also committed to raising awareness and advocacy efforts to improve the lives of those affected by T1D. We strive to bring attention to the challenges faced by those living with T1D and advocate for the resources and support they need.
We are grateful for the support of our community and the generosity of our donors, which helps us to continue our mission and make a positive impact in the lives of those living with Type 1 Diabetes. Join us in our efforts to improve the lives of those living with Type 1 Diabetes.
Together, we can make a difference.
---
THANK YOU TO OUR PARTNERS
2 Dream Athletic Development, Inc.Achieve Your Champion
Our Leadership
Damon Marrero
Executive Director
Accomplishments:
Diabetes Education Programs: One Type Inc. has developed comprehensive diabetes education programs to empower individuals with T1D and their families. These programs cover essential topics such as blood glucose management, insulin administration, dietary guidance, and emotional support to help them cope with the challenges of living with diabetes.
Financial Assistance: Recognizing the financial burden that diabetes management can pose, One Type Inc. has worked tirelessly to provide financial aid to those in need. The organization offers assistance for essential medical supplies, insulin, and access to advanced diabetes technologies, ensuring that no one is deprived of proper care due to financial constraints.
Community Support Groups: One Type Inc. has established local support groups in various regions, facilitating an environment for people with T1D to come together, share their experiences, and offer mutual support. These groups have become a source of strength and camaraderie for many individuals, fostering a sense of belonging and understanding.
Advocacy Efforts: One Type Inc. has been actively involved in advocating for improved diabetes care, increased funding for diabetes research, and better insurance coverage for diabetes-related expenses. The organization collaborates with policymakers, healthcare professionals, and other diabetes advocacy groups to bring about positive changes for the diabetes community.
Events
Diabetes Family Fun Day: A family-oriented event that includes games, entertainment, and educational activities related to diabetes management.
Youth Diabetes Olympics: A fun and empowering event specifically for children and teenagers with T1D. Friendly multi-sport competitions that emphasize teamwork, physical activity, and diabetes management challenges.
Diabetes Awareness Month Campaign: Throughout Diabetes Awareness Month, One Type Inc. launches a multifaceted campaign across various media channels to raise public awareness about T1D. The campaign focuses on dispelling myths, promoting early diagnosis, and encouraging support for those living with diabetes.
As an organization deeply committed to making a difference, One Type Inc. continues to strive for a future where individuals with Type 1 Diabetes can lead fulfilling lives, free from the burden of the condition. Through its ongoing efforts and impactful events, the organization remains a beacon of hope and support for the diabetes community, fostering a sense of unity and empowerment among all those touched by T1D.